Please read the shipping alternatives at the bottom! Please note that the cart links refer to the picture ABOVE the cart!
For some really exceptional stuff visit this next page.
I did however recover some Marcasite pictures of a rock friend had given me. His site is here: (Slow loading!) They are not for sale, but his site has finished slabs.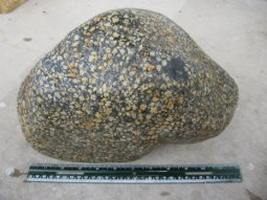 Now this where you ask yourself why you herniated yourself for a rock? I carried this heavy rock for some half a mile and …and was it worth it.??? 

199.00 dollars for this 35 lb. rock

Shipping costs will be a problem as it will NOT fit into a large flat rate box. Price shown in the cart includes shipping 

If you have multiple items you are bidding on please do not pay for anything until you are finished, then let me know your ready and I can send you a single invoice with a combined and credited shipping fee!  Should your purchases need larger box I will always work to get you the best PRIORITY shipping fee!
All rocks can be combined into flat rate boxes and so can multiple slabs. They cannot however be combined! (Rocks with Slabs) As the rock is heavy This individual sale will need to go into a small sized flat rate box. Combining it with other sales would be the better plan