Sweet Geodes WAS an online source for rock material and some minerals, emphasizing rough slabs, uncut rocks and some fine polished material. The Last picture reflects the use of river rock in landscaping and was just one of many special rock design projects – like this 'Riverine' patio.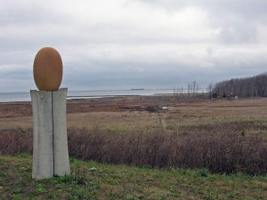 Articles on rocks will include my personal experiences, rock humor as well, The same goes for my garden and recipe/political sites. There are

rock links

to visit, as I feel that by using these resource links to learn more about rock hound tips and ideas, you may discover a lifetime love for rock collecting and geology.
Already disabled, last year produced some hernias so my rock climbing days are over.

I would so appreciate your own articles (with full credit given) to keep this site interesting. 
I began a Senft Recipe/genealogy page. Please visit. You will find interesting articles and do check out 'uncatagorized' in Recipes. The genealogy side of it is on hold.
If you find this site to be of interest or of value I ask you to support it by using PayPal to contribute. I would also ask you to join in the conversation by posting commentary – be it critical or positive.