A worse yet shutdown! Not only was NASA's astronomy picture of the day not available, but stargazing has been banned as unlawful and all internet references to astrology have been expunged by NSA.
Until the budget is resolved we have all been advised to stay indoors and stop praying to the stars.
The U.S. postal service has been given the job of delivering those celestial replies to your door. Fed Ex if needed sooner.
I wrote my friend in P.A. that before Oct. 17th. I have been stocking up on lead, light bulbs and toilet paper. I encourage you do the same. I even got a special on "Fukushima" bulbs and the clerk was kind enough to sell me some iodine. Despite needing an extra eye in this time of turmoil, wise positioning would have it in the back of the head, not mounted like an extra headlight between the other two.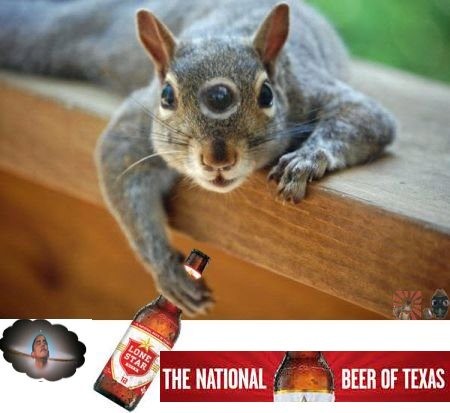 At least the squirrel found his way to Texazistan. I still continue to hope that we sell Florida and Texas off! So far Spain and Mexico have not agreed to the sale price. Canada did express an interest in Alaska but only if we ratify the Keystone pipeline from Alberta.

BTW Putin has been put forward for the Nobel Peace Prize. Thank you Syria!
Oh, and did I forget to mention that Waste Management has put in a bid for the Grand Canyon!
Disclaimer: 10/13 In no way do I wish to disparage the esteemed members (think anatomy) of our elected officials. I am sure that most of them are gigantic. Nor would I ever suggest that http://www.naturalnews.com/Fukushima.html " is incompetent. I also think I restrained myself in doctoring/or faking photos of Waste Management filling up the Grand Canyon. My quaint rock home, may soon be replaced by the local overpass … as is the case for many Americans. God Bless all those who so nobly serve us!

EDIT! It ain't the Park Rangers!
"One angry Park Service ranger in Washington told the Washington Times, "We've been told to make life as difficult for people as we can. It's disgusting."
LAST PICTURE SAYS IT ALL!
A French cemetery closed to loved ones wanting to visit their fallen warriors.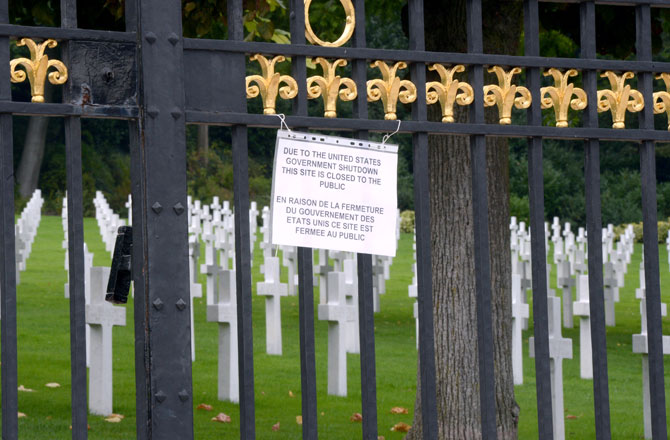 (C) Herb Senft 2014