This page is dedicated to books that can enhance your understanding and enjoyment of minerals.   I have both sold and bought books carried by Amazon.Com and placed titles online that I feel are some of the better volumes available.  This list will continue to grow over time as I recommend more sources for books and Amazon continues to expand their listings.
I have found Amazon.com to be the premier buying site and aside from being secure and reliable, they ship quickly and have a large selection to choose from. Their book reviews generally are honest and the prices generally beat eBay.
I have made a small attempt to insert some books that I would recommend for any rock hound and a few Suiseki books follow. Magazines suggestions later. So totally under construction! Amazon uses Java script links and WordPress doesn't like it!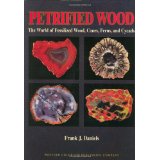 Agates – any book by Johann Zenz or by Roger Pabian,
 Petrified Wood: The World of Fossilized Wood, Cones, Ferns, and Cycads  by Frank J. Daniels
Flint knapping by John C. Whittaker20″
Gemstones of North America by John Sinkankas
Gem Trail Guide Series  ALL by region, since I live in WA. guess what!

Audubon book on Minerals and Rocks.
Peterson Guide to Rocks and Minerals by Frederick H. Pough  (ALL)
Picture Jaspers: Treasures of the Owyhee area, OR by Hans Gamma (Not Available! on Amazon or on eBay)

Roadside Geology Series ALL by by region.
Rocks, Gems and Minerals by Patti Polk (all of her books!)
Suiseki Viewing Stones  by Melba L. Tucker  (good)
Suiseki – The Japanese Art of Miniature Landscape Stones by Felix G. Riveara (better) & hard to obtain! (I have two of them! 😛 So one is up for sale. 19.95 paperback. Media Mail Shipping.
The Art of Flint Knapping by D.C. Waldorf
The Complete Book of Rocks and Minerals by Chris Pellant
Washington & Oregon Rocks & Minerals by Dan R. Lynch and Bob Lynch  (A must have small book if you live in the region.)
And with most of these books I have chosen the most affordable links –– PAPERBACKS!